Posts filed under 'sock hats'
Yesterday, The Year of Living Unofficially celebrated Make a Hat Day. If I had free time it would have been a good excuse to crochet Sagan a hat just in time for sock hat season. But I don't even have time to shower every day! : )
Ryan suggested that we make Sagan a little hat out of newspaper. That I could fit in waiting for my decaf coffee to brew. Afterward, we did a little mini photo shoot of Sagan in his new hat.
Britt and Chris ended up giving a Sagan photo a prominent spot on their Make a Hat Day post. Be sure to check out their full post to read and see the hats they created for the day!

Sagan on The Year of Living Unofficially
P.S. More Sagan Make a Hat Day pictures can be found on my Flickr site.
In April 2004, Henry was diagnosed with cancer.  After surgery to remove his tumor, the vet speculated that Henry had a 50% chance of living three more years.  It' s been over six now!  Thanks to all the strides in cancer research, Henry's gotten to have six extra birthdays.  And in those six years– hiking, camping, canoeing and other great adventures!  To help other dogs, and humans, celebrate more birthdays Henry (and Jimmie) will be participating in Bark for Life on September 11th.  It's a fundraiser for the American Cancer Society, only for dog participants!  Henry is currently soliciting donations.
NOW, Henry realizes that just three months ago, I hit a lot of you up for donations for Relay for Life.  So Henry's upping the ante.  If you give Henry a donation for Bark for Life, then Henry will send you a crochet head-hugger hat.  Just in time for sock hat season.

Special Thanks to Tyrek for Modeling this Hat
If you are sufficiently enticed, visit Henry's Bark for Life Donation page. All donations are tax-deductible.
This week our temperatures have finally taken a dip.  It's been wonderfully chilly.  I find the crisp weather invigorating.  Historically, fall weather has escorted in a new school year, not to mention a new television season.  Even though I no longer attend school and the networks keep pushing their premieres out later and later in the year, I still associate the temperate drop with new beginnings.  Fall can be full of fresh starts.  And it brings forth great views (including gorgeous Virginia Creeper) and gives me spectacular hiking weather!  And there is one more thing fall heralds in…
SOCK HAT SEASON!
I love sock hats!  They don't fair quite well in the summer, so I have to relunctantly part ways with them.  But their haitus is over!  I already got to wear a sock hat around on Monday.  Life is good. 
And now, to overzealously prove my point, a series of photos to demonstrate my usage of my sock hats:

Angel's Rest 2002 – Black Sock Hat

Bottom Creek Gorge 2003 – Green Sock Hat

Mill Creek 2003 – Grey Sock Hat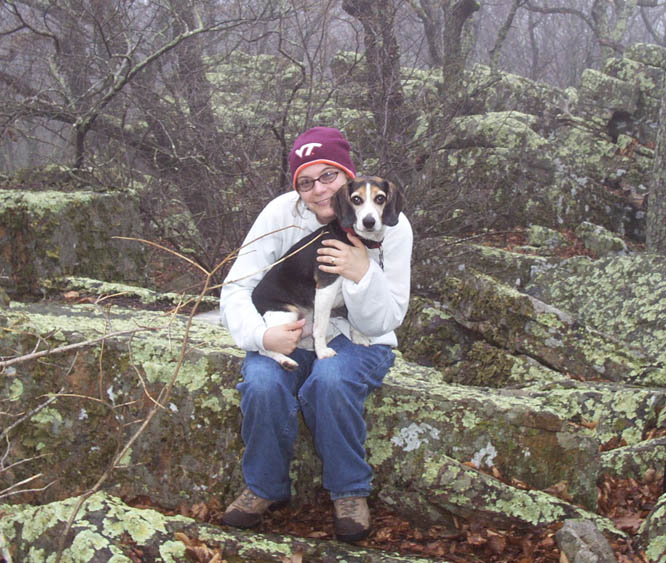 Butt Mountain 2003 – I'm wearing TWO hats (can you take the madness?!?)- grey sock hat underneath and then a burgundy hat I crocheted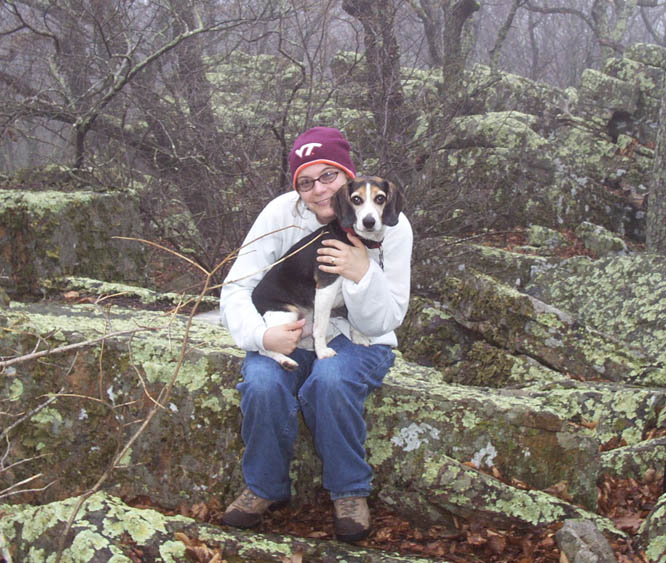 Kelly's Knob 2004 – The Virginia Tech Sock Hat

Larry's Car 2007 – Blue Sock Hat!
Yup, I'm looking forward to the fall adventures I will share with my sock hats in the coming months!